Now Accepting New Patients
Extensive knowledge.
Exceptional outcomes.
You want an expert neurosurgeon you can trust to provide you with the best quality of life
One who educates you thoroughly, is transparent about your options, and who recommends surgery as a last resort. One who is trained in both the latest minimally-invasive and endoscopic spine surgery techniques, image guided/navigated and robotic approaches, as well as the classic open surgery. One who will treat you like you're the only patient that matters — from your first consultation, to treatment and aftercare. And one who is committed to achieving the best outcome for you.
Meet Dr. John F. Morrison, MD, FAANS of The Morrison Clinic™
We understand what it is like when patients come to us with brain tumors, facial, arm, leg, or back pain; or untreated cerebrovascular disease. When you know something isn't right with your body, and simply need relief that's right for your situation. And we understand what you are facing when you come to us with brain tumors, glioblastoma, or spinal cord issues — concerned about which treatment is right for you, and moreover, your long-term prognosis. 
At times like this, no one should feel like they are simply one of hundreds or thousands of patients walking through a doctor's doors, or that they do not have a medical specialist with a history of delivering excellent outcomes on their side. They should feel like they're in the care of one of the best neurosurgeons in South Florida.
An Expert South Florida Neurosurgeon
A fifth generation doctor with vast experience transforming the quality of life for patients with brain and spine conditions, Dr. John F. Morrison, MD is a board certified South Florida neurosurgeon , Diplomat of the American Board of Neurological Surgeons and Fellow of the American Association of Neurological Surgeons (FAANS). He is extensively trained in matters relating to the spine, cerebrovascular neurosurgery, brain tumors, hydrocephalus surgery, and peripheral nerve surgery. 
Dr. Morrison is whom experts, professionals and countless Floridians rely upon for their neurosurgery needs. He is Ivy League trained, accredited and — having served both major research universities and the National Football League — deeply knowledgeable and widely trusted. 
Concierge Services Now Available
Our South Florida neurosurgery clinic is pleased to now offer the new standard for comprehensive, individualized care: concierge medicine. Morrison Clinic Concierge Services ensure that your neurosurgical care is delivered with the enhanced planning, travel and accomodations assistance that many of our patients need to ease their stress when receiving neurosurgical treatment.
Discover our concierge neurosurgery services today.
Your "Neurosurgeon Near Me:" Contact Now
Morrison Clinic serves patients across the nation, world and throughout Florida from their convenient West Palm Beach-area neurosurgeon offices in Palm Beach County. Practicing for more than a decade, his track record of delivering exceptional outcomes to neurosurgery patients sets him apart. 
Experience the Morrison Clinic™ standard for care — schedule an e-consult now. 
Patient Testimonials
Kim S.
Dr. Morrison is a true Mensch! Even though I chose to have my surgery with the original surgeon, he reiterated the need, explained it more thoroughly, and spent time with me. I will refer all of my friends and family to him.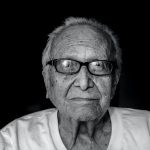 Jeffrey
Dr. Morrison is the best neurosurgeon in the whole world!  He saved my life and fixed my vision.

Bella
My husband sees Dr Morrison for his back. We have been so pleased with Dr Morrison, his office and his staff. We're hoping to avoid surgery but if we end up needing it, we are confident Dr Morrison will be our best choice.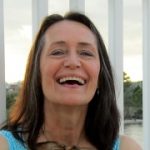 Beverly
Thank you so much for everything you have done for my sister and family. Dr. Morrison saved my sister's life and my family is so grateful for that. Thanks once again!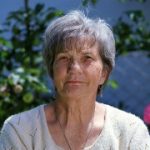 Sandra B
I feel very fortunate to have had Dr Morrison consulting during my stay at Bethesda Hospital following a boating accident. He was very experienced in the treatment plan needed for my injury.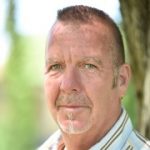 Anthony J
My follow up care through the office in the past several weeks has been easy and pleasant with facilitation of therapy, testing and orthotics arranged thoroughly. I am healing well!
Let's discuss managing your specific symptoms and develop a plan for your best quality of life.